Policies
Dress Code Expectations
Dark Blue Polo Shirt & Khaki Pants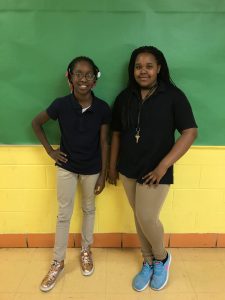 Students are expected to follow John Barry's dress code so that their appearance does not constitute a health or safety hazard. A dress code violation shall not result in an exclusion from the classroom environment. Repeated uniform violations may result in a detention during non-instructional time.
Attendance Expectations
Parents/Guardians are expected to:
• Ensure that their children between the ages of six and 17 are enrolled in school and attend school regularly, on time, and for the entire school day.
• Make personal appointments for their child outside of the school day or during school breaks as often as possible.
• Ensure that their child receives the periodic student health examinations that are required by law.
• Call the school when their child is absent.
• Provide a written excuse for every absence when their child returns to school.
• Provide a written excuse for every late arrival and early departure.
• Provide the school with correct current addresses, emergency contacts, home, cell, and work telephone numbers, e-mail addresses at the beginning of each school year and update information whenever there are changes.
Behavioral Expectations & Responsibilities
Be Respectful   Be Responsible    Be Prepared